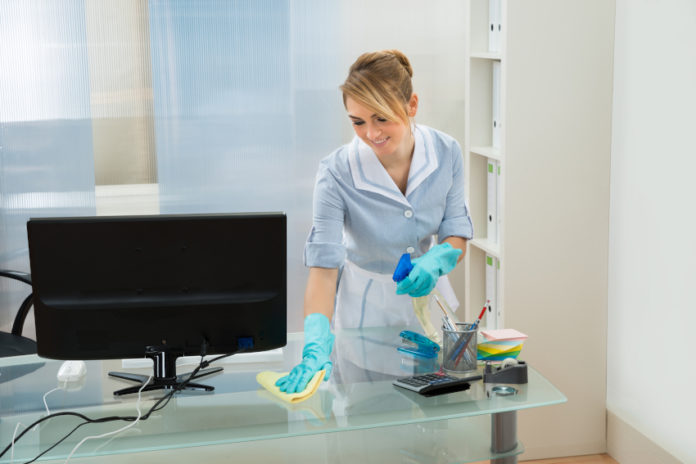 A commercial cleaning company can be a cost-effective investment for businesses. A work environment that is properly maintained by a professional company can have a positive effect, not only on the appearance of a business, but also the work environment and the image of the business.
Many businesses can benefit from hiring a cleaning or janitorial company. The cost to hire a commercial company may appear to be a higher investment, but having an in-house cleaning staff can have hidden fees. According to the National Contract Cleaners Association there are several hidden costs involved with having an in-house cleaning staff. Some of the costs with having this done in-house may include employee wages and benefits, materials, equipment, training, and time to oversee and manage the cleaning staff. Professionally trained companies may also have the knowledge about specialty cleaning services that in-house cleaning staff do not have. Hiring a commercial cleaning company may be much more cost-effective for a business than their in-house staff.
There are several reasons why a business should invest in a commercial company. Having a work environment that is professional and clean can improve the appearance and the environment of the business. A well-maintained and clean work environment can help improve employee work performance and motivation. Having a commercial cleaning company remove the dust, mold, allergens and other substances that can diminish air quality can improve employees' health. A clean, well-maintained business environment can improve the image employees have about the company they work for. This can also improve the image customers have of a business.
Article Source: http://EzineArticles.com/9390959